Bitfinex Leadership – Phil Potter, Chief Strategy Officer
Bitfinex Leadership – Phil Potter, Chief Strategy Officer
Chief Strategy Officer
Since graduating from Yale University in 1994 with a B.A. in Physics, Phil Potter has concentrated his career on bridging the business of Wall Street and the technology that drives it.
Beginning as a derivatives analyst with Morgan Stanley, Phil quickly moved to developing automated portfolio management technologies. In the spring of 1998, as a VP in the Private Client Services division of Bear Stearns, Phil assumed responsibility for the division's technological infrastructure and software development. He was promoted to Associate Director in the fall of 1998.
Leaving Bear Stearns in early 2000, Phil became a founding member of Mercury Securities, LLC, where he served as Chief Technology Officer. He later co-founded PacMid Technologies, LLC and Dimension Capital, LLC, to focus on developing and implementing cutting edge trading technology and on creating a successful automated trading consulting business.
Phil Potter has developed a number of widely used trading technologies: Among them, an automated trading scripting tool, Mercury Trading Language (MTL), used to implement several profitable "black-box" trading algorithms (2001), and the Dimension SDK, a .NET library of API's and GUI elements for creating customized trading applications (2003). In March of 2003, Dimension Capital, LLC sold the Dimension SDK to Sungard Data Systems, where Phil went on to oversee the rapid evolution of the Dimension SDK into U2, SunGard's flagship buy-side and sell-side DMA (Direct Market Access) platform (2004).
In early 2004, Phil rejoined PacMid Technologies, LLC to further develop the recently acquired "Blackwood Pro" trading platform. Beginning in 2005, Phil formed, owned, and managed a number of broker/dealers, which have served the active trading community. These included, Dimension Brokerage, LLC, a member firm of the Philadelphia Stock Exchange, Dimension Securities, LLC, a member firm of FINRA, and Dimension Trading Group, LLC, a member firm of the CBOE Stock Exchange. In February of 2012, Phil Potter and his partner merged their businesses with the principals of WTS (World Trade Securities) to form World Trade Financial Group (WTFG), where Phil served as the Group CFO as well as the CEO of the new branded technology unit, Fusion Trading Solutions, managing all WTFG controllership and treasury duties as well as exercising executive oversight on WTFG's global technology assets and operations. As a Certified Financial Analyst, Phil also directed WTFG's economic strategy and forecasting.
In April of 2013, Phil left WTFG to pursue a number of Bitcoin-related projects, bringing Wall Street business and technology experience to help mature the financial infrastructure of bitcoin. As a big customer of Bitfinex through the crypto-currency fund Phil was managing, he got to know the principals and was persuaded to join Bitfinex in late 2013, serving as Chief Strategy Officer. Phil has devoted his professional efforts to Bitfinex while also developing Tether, for which he also serves as Chief Strategy Officer.
In addition to being a CFA charter holder, Phil Potter holds or has held Series 3, 4, 7, 24, 55, 56, 63 & 99 securities industry licenses.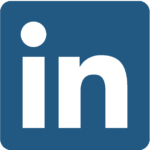 To reach out to Phil, please contact press@bitfinex.com.
Additional Materials: